Eduardo Bortolotti, Mexican jazz violinist and composer, 
Living since many years in Poland, graduated from the Karol Szymanowski Academy of Music in Katowice (2019).
Due to his second vocation, finished a second master degree in Musical Education by the University of Silesia at the Music Institute department.
As soloist and ensemble-leader, he has performed in many festivals around the world.
He has been invited to represent his country (Mexico) in places such as:
China, Indonesia, Azerbaijan, Turkey, Cyprus, Poland, Czech Republic and Slovakia.
"His soloist program (The Loop-ez Project) includes a very interesting repertoire and a unique way of playing the violin".
In 2016 was finalist of the 9th Grupa Azoty Jazz Contest in Tarnów, Poland.
In 2017 was also finalist with special distinction at "Muzyka na Plan", competition for composition and improvisation on silent movies in Tarnowskie Góry, Poland.
In December 2020, Eduardo Bortolotti released his first album entitled "Huapango Nights".
The album mixes contemporary jazz with elements of traditional Mexican folklore.
Eduardo's original compositions and arrangements give a very interesting approach to contemporary violin.
Bortolotti has provided many different music workshops for different institutions around the world.
 The last one in collaboration with the Embassy of Mexico in Indonesia and the Institute of the Arts in Jakarta.
In 2019 provided lectures in China at the Beijing Contemporary Music Academy (北京現代音樂研修學院). 
He has organized also jazz violin workshops in his original country like in 2017 for the students of the University of Puebla, Mexico.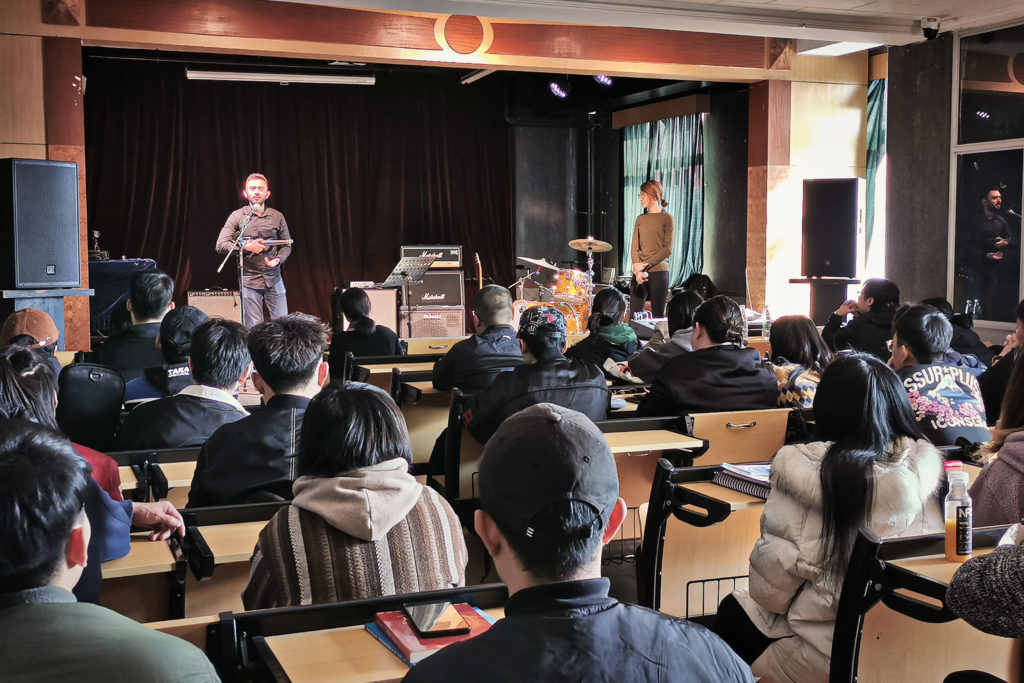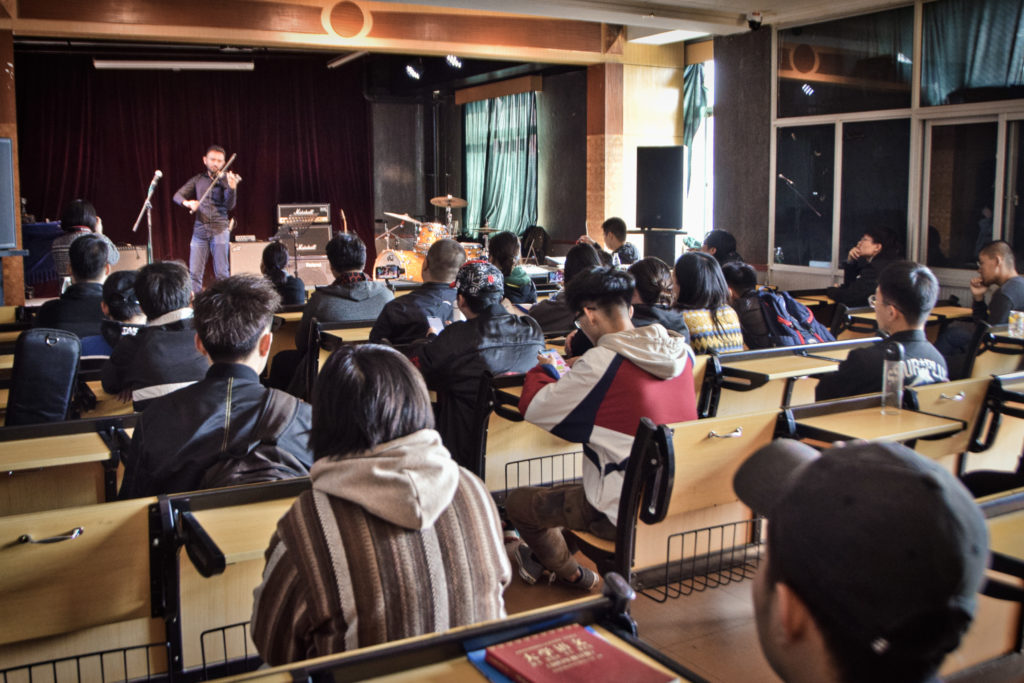 Beijing Contemporary Music Academy (2019)
Arts Institute, University in Puebla, Mexico (2017)